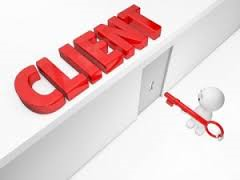 As salespeople, we are always looking for new ideas and more effective ways to reach our prospects.  We ultimately want to learn more about the psychology of our buyers and build trusted relationships faster.  We also want to be bold and challenge our potential clients when necessary to ensure they receive what they ultimately say their business needs.  By doing this we can increase our conversion rates and close MORE DEALS!!
I came across this interesting article "10 Steps to Win the Sale Every Time" by Emma Brudner.  She talks about learning these 10 Steps by Iannarino in the Sales Acceleration Summit.  Iannarino has some good reminders that I wanted to share with all of you:
So what are your thoughts on this matter?  Do you have key points you want to add to this article that you feel will win the Sale every time?
Share your thoughts with us!
If you would like to start Mastering the Sales Process while Decoding the Psychology of your Buyers, then join us for one of the upcoming MWI Elite Sales Academy Live Web Based Classes:
July 18th – 22nd (9am – 1pm CDT) Monday – Friday
August 15th – 19th (9am – 1pm CDT) Monday – Friday
For more information call Melissa Whitaker at 847.845.4922 or info@melissawhitakerintl.com.