MWI's Executive Team is comprised of a passionate group of individuals who are dedicated to their objective of delivering high-impact, best-quality, and innovative solutions to MWI's clients. Their mentorship and guidance has continued to build on their experience and has given rise to talented and motivated teams.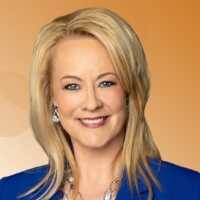 Melissa D. Whitaker
CEO and Founder
LinkedIn
Melissa D. Whitaker is passionate about helping people in life and in business. Her motto is "Whatever you can conceive and believe, you can achieve." Family is extremely important to Melissa, and is her ultimate driver in life. She especially wants her daughters to know that they can achieve anything they put their mind to.
Melissa is a sales & management expert, business consultant, international speaker and coach. She is the co-author of the best-selling books "Pushing to the Front" and "Beat the Curve," with the legendary Brian Tracy (CEO, Best Selling Author, has consulted more than 1,000 companies, and given talks for 5 million people throughout US, Canada and 55 other countries) and the Founder/CEO of Melissa Whitaker International where she helps executives and their teams achieve alignment and drive profitable sales in an authentic way.
Through her proprietary program called MWI Total Sales Transformation System™ Melissa has helped thousands of sales reps and hundreds of companies achieve double digit percent increases in their business within the first year of working with her and her team. The transformation process creates long term sustainable growth through creating clarity, finding ideal clients, increasing sales, accountability, mindset and faith. Melissa is passionate about making sure people feel seen, heard and understood in her programs and in the corporate world.
Prior to founding Melissa Whitaker International (MWI), Melissa was the Director of Professional Development & Managed Print Services for a $40 million dollar technology company and a Global Relationship Manager / Business Analyst for a $54.3 billion dollar international organization. She has over 18 years of experience and success in sales, sales management, leadership, business development, and professional development.
Melissa loves to travel, enjoys all outdoor activities and is very active in her church. She is happily married to her husband for over 11 years, has two amazing young daughters, and a very lovable 110 lb. Rottweiler. Melissa is also active in her community and sponsors Compassion International and Foundation for His Ministry.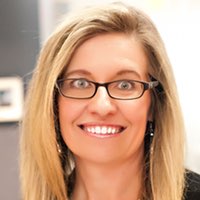 Tammi Ashburn
Director of Operations & Learning Development
Tammi joined Melissa Whitaker International in February of 2013. She brought with her over 20 years of experience in learning and development. Over the past few years she has utilized her expertise in corporate learning and development to expand the reach of Melissa Whitaker International. Tammi has the ability to see a large picture vision and then see the steps that need to be completed to achieve that goal. She enthusiastically jumps into whatever task may be given to her.
Tammi graduated Cum de Laud from Elmhurst College in Illinois. She began her career as a Preschool Teacher which gave her lots of insight on being a Mom. She began working for a nationwide insurance company where she took a start- up position as a learning and development trainer. She developed and taught call center new employee training, compliance training and management training. At the executive level she was asked to facilitate meetings and conduct workplace initiatives. She became a certified trainer through Achieve Global and member of ASTD. She is a gifted speaker in the classroom environment as well as corporate large group meetings of 500 or more.
Tammi lives passionately. She loves to share her skills and talents in a volunteer capacity. She assisted in the curriculum development of Willow Creek Church's Small Group Ministry curriculum and leadership curriculum.
Her current passions include serving as Children's Worship Director at her church and Mom Whispers. She is the owner and creator of Mom Whispers which daily encourages thousands of Moms in the hardships and joys of parenting currently located on Facebook.
Her motto is success is seeing an individual achieve more than they dreamed they could.
Alyssa Hoppensteadt
Director of Marketing and Events
Alyssa is the Director of Marketing and Events for MWI. Her creative mindset started at a young age and bloomed more at Columbia College Chicago. Graduating with a bachelor of arts in Fashion Business, Alyssa learned of her passion for planning, merchandising and marketing.
After Columbia, Alyssa spent a few years as a Marketing Manager in the lighting rental industry focusing her time on rebranding, email campaigns, social media and planning multiple events from trade shows to charity golf outings. During this time, she held part time retail positions until she decided to take the leap back into the fashion industry full time. She found herself working in multiple sectors of the retail industry including marketing, management, and visual merchandising.
At MWI, Alyssa can combine all of her strengths and is able to flourish creatively. You can find her buried in planners and post-its, coordinating all of the details for MWI's next event, campaigns, and branding initiatives.
Veronica Clark
Senior Change Agent
Veronica brings over 30 years of experience in Customer Service, Training, Development, Management, Leadership, and Effective Coaching. She has developed new programs, and implemented curriculum, trainings, and workshops for diverse populations. Veronica has conducted webinars, coordinated and presented at conferences in the U.S. and Europe, and is a certified national corporate trainer. She is committed to curriculum development and training delivery specifically designed to match the unique needs of each audience. Her specialties include communication, leadership, diversity, discrimination, harassment, professionalism, and customer service. She also has an extensive background in using methods to better understand and interact with people with a wide variety of differences including disability.
Veronica is passionate, excels at group facilitation, and applies the science of advocacy with the success mindset in order to achieve a desired result. Her approach is engaging, sparked with humor, and invites audience participation in co-creating strategies to embrace change. This process creates win-win results that will impact your performance and industry.