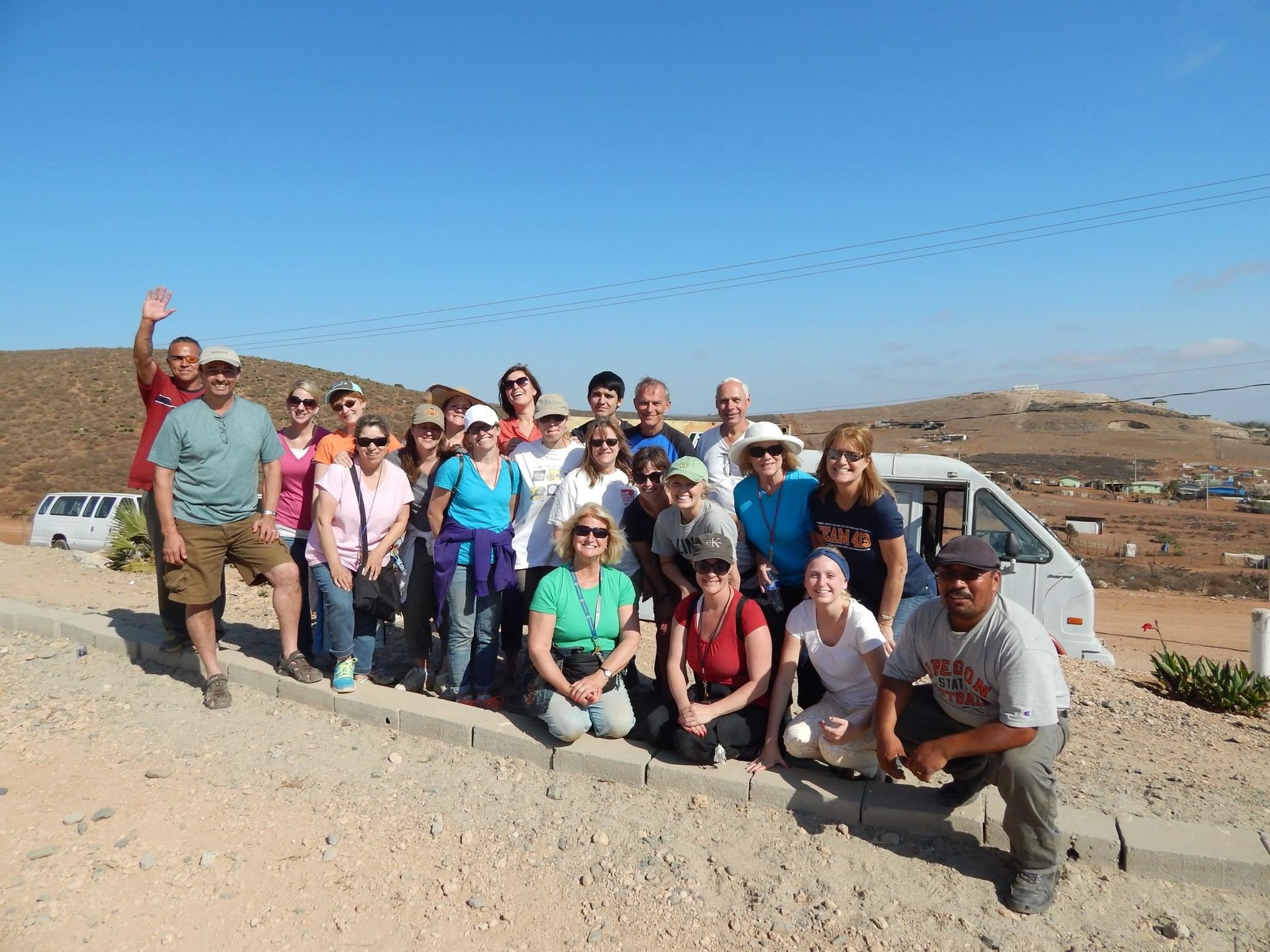 Compassion Trip – Baja Mexico June 2015
It has been heavy on my heart since 2011 to be able to give back in a much bigger way.  Do you have a higher purpose?  Do you know what your higher purpose is?
MWI was honored to participate in a 7 day compassion trip to an orphanage located in the Baja California region of Mexico.  The orphanage provides care for 90 children in a loving environment.  The Mission provides seven family units of 12 children between the ages of 2 to 20 years.  Single moms live with the children providing a loving home atmosphere while a married couple provide the oversight of ten teenage boys.  A nursery mother provides around-the-clock care for newborns and toddlers.  Infants with special needs, such as cleft lip palate or other physical disabilities are also lovingly care for by experienced staff.
In addition, on a daily basis the mission buses children under 6 to an on-site daycare center for needy families.  Special needs children are also provided for with busing and care from trained staff.
MWI was able to participate in so many ways through-out the week.  We offered hard labor in landscaping efforts.  We participated in kitchen preparation as it takes many hands to feed so many.  Spending time with the children was the highlight of the week.  We were able to participate on-site by babysitting for the house moms so that they could have a night off.  During the week we were able to travel into the community and offer assistance to the children and families where they live.  We were also able to help do manual labor at a Men's Addiction Rehab center.  The Mission uses all that it has to give to support those in need in their community.
MWI looks forward to being able to continue to offer support to the community in Vincente Guerrero, Mexico.
Here is a link to their website if you would like more information: https://www.ffhm.org/locations/baja-california-mexico/